To see entire pictures please click on main image to zoom in!
Volume: 30 US gallons
Style: Closed Head
Material: 304-2B Stainless Steel 
Thickness: 1.0/1.0/1.0
Fittings and/or Gasket: Stainless Steel Bung (2″ & 3/4″)
Weight:  33 Pounds
Height: approx. 25.5 inches
Diameter: approx. 18 1/4 inches
Condition: NEW! These 30 gallon SS barrels are NEW, never used!  We have been searching for 30 gallon SS barrels for the past  five years as we have received hundreds of calls regarding purchasing them.  We still have not come across any used 30 gallon barrels, but have lucked out and won an auction that had these listed as sitting in a warehouse taking up valuable space.  These barrels usually sell for closer to $600 new but we want to offer the best rates we can so we have priced them just under $300.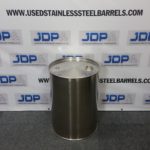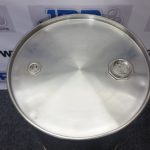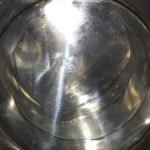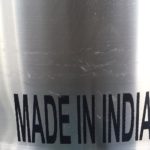 Barrel Uses: Smaller wine barrel, middle size beer barrel for brew system! Maple syrup packing!
* Please  take caution when handling, barrels/kegs are very heavy, use proper form when lifting, stacking, etc.  We can`t be responsible for improper use or handling of barrels/kegs once purchased. Please clean and sterilize your barrel/keg whether it is new or used based on what you intend to use if for.